Sustainable Construction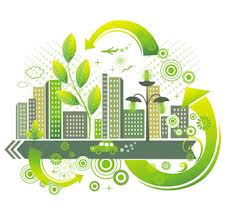 MIMC's commitment to sustainability has led our team to seek international partners to provide our clients with the best concrete reinforcing products and related manufacturing equipment of unparalleled quality, reliability and output capacity. Contrary to prefabricated construction systems MIMC provides construction systems that allow a more flexibility quick and efficient development for our clients facilities.
EVG-3D Construction System
MIMC has brought to MENA region EVG-3D's construction system with an optimized development process. EVG-3D panel consists of a three dimensional welded wire space frame fitted with an expanded polystyrene insulation core.
Benefits
Our sustainable construction presents competitive advantages and benefits such as:
Unique strength
Easy and fast erection and construction: panels are easy to cut for size adjustment
No formwork is needed
Elimination of additional beams and columns
Easy installation of utilities
Excellent thermal insulation
Monolithic structure
Hurricane/typhoon proof design
Economical use of materials which translates in reduced costs - No timber used which allows saving of natural resources
Long life cycle of buildings and complete flexible design
Conclusions
MIMC's commitment to better servicing our clients while bridging the brown and green agenda has pushed our team to find the best solution in sustainable construction. MIMC offers simple cost effective methods to create sustainable construction that not only will save our clients financial resources but will benefit the environment while ensuring durability and the highest living comfort. Whatever your endeavor might be we are there to provide cutting edge flexible and cost effective solutions for your development/construction projects. To find out more give us a call or inquire via email today!