Material Recovery Energy Plant (MREP)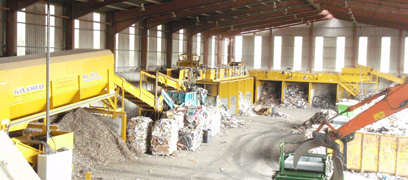 Material Recovery Energy Plant (MREP) takes municipal, medical and industrial waste and converted it into green power, potable water, recycled raw materials (metals etc.) and a range of products such as construction blocks, compost, plastic products and even bottled water. The economic returns for each facility are sustainable, but not excessive.
The facility manager, who will be handling the operations, will be controlling the delivery, separation, preparation, export and sale of these materials at the same time as the facility is being built. The key to the success of the MREP facility is the ability to manage these processes and also create a market to sell these materials. The take-off contacts for power and water will be included in the primary plant construction contract. Moreover, the interface between the facility manager and the project director is very vital. MIMC possess the ability to ensure such interface is guaranteed successfully.
The guiding principles of the design for our material recovery plants are:
The MRP has to be sustainable for both business models and the community.
The MRP include innovative designs to adhere the best available technology to achieve ZERO waste to landfill.
These are important tasks that have to be taken care of before the actual construction of the project. MIMC's knowledge of the process and implementation will provide a reliable guidance to our clients to design create and easily run their material recovery energy plants.