Material Recovery Facility (MRF)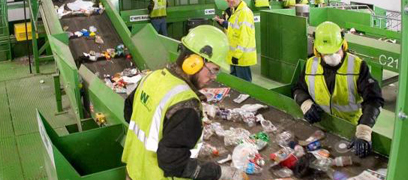 We design state of the art waste sorting facilities. Our process is unbeatable at recovering recyclables and preparing feedstock for a wide variety of waste to resource systems.
Material Recovery Facilities can successfully sort to different recyclable products, hence turning municipal solid waste and construction waste into resources.
Our company ensures our facilities are managed abiding to strict Health, Safety and Environment standards and LEED standards. Our MRF plants ensure that each facility is revenue generating for the investors and local community.
Additionally MIMC will be advising industry leading partners to integrate new technologies to minimise environmental footprint. We supply our facilities with the finest quality equipment for solid waste sorting and processing. The entire plant and machinery will be customized to accommodate the clients' needs.