Research & Development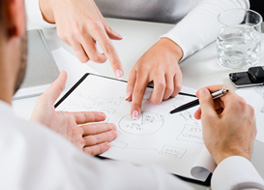 Economic globalization, technological diversification and rapid growth generate the compelling need for constant research and development activities transcending regional and national borders. To face the regional and global demand for new technologies, best practices and sustainable solutions, MIMC is promoting and supporting international cooperation through research and development projects. MIMC joins its partners and world leading environmental solution providers in the active promotion of the international expansion of energy and environmental technologies that resolve environmental challenges.
MIMC plays an important role in the global dialogue on sustainable practices and solutions. Bringing the best services and equipment to the region takes attentive research, determination and passion for saving natural resources thus creating a better future for the next generations. What looks like a far to reach endeavor might start with a simple action. Call or inquire with us today.
Goals
MIMC's goal is to stimulate regional and global research and development activities to make a contribution to the international exchange of opinions. We aim at facilitating expansion of knowledge through workshops to explore potential themes for cooperation that will benefit our clients. MIMC takes part in exhibitions and other events to promote innovative technologies.